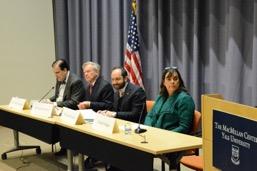 As part of an effort supported by UNESCO to increase collaboration with Brazilian institutions among U.S. universities on the topic of studies of Brazil, the Council on Latin American and Iberian Studies at Yale and the Ministry of Education in Brazil hosted an interdisciplinary and collaborative conference titled Brazilian Studies in the U.S. – The Road Ahead. This conference was the second of two conferences at Yale this year that examined scholarship on Brazil in United States Institutions. This conference took place on November 30 and December 1, 2018 in Luce Hall, with more than 100 attendees, including students, faculty, other members of the Yale community and nearby institutions, including the Brazilian Endowment for the Arts in New York City and the Brazilian Consulate in Hartford. (view lectures)
Claudia Valeggia, CLAIS Chair and Professor of Anthropology and Spanish and Portuguese at Yale University opened the conference. After her remarks, Felipe Sartori Sigollo, National Deputy Executive Secretary of the Ministry of Education of Brazil, Kenneth David Jackson, Professor and Director of Undergraduate Studies for Portuguese at Yale University, and Carlos Ivan Simonsen Leal, President of Fundação Getúlio Vargas (FGV), all gave opening comments as well, setting the stage for the discussions during the rest of the conference. 
The main body of the conference consisted of six panels organized around the following themes: Anthropology, Ecology, & Environmental Sciences; Art History, Ethnomusicology, Communications & Education; History & Literature; Public Health & Medicine; Law & Political Science; and Sociology, Demography & Urban Planning. Experts and researchers from thirteen different institutions in both the United States and Brazil held in-depth discussions on current research in each of these fields and explored what can and should be done moving forward.
In addition to the panels, there was a special exhibit held at the Beinecke Rare Book & Manuscript library eaturing a selection of rare materials relating to Brazil from as early as the 16th century. Conference attendees had the unique opportunity not only to see but also handle these amazing historical and literary documents, which provided an insightful backdrop to the topics discussed at the conference.
CLAIS would especially like to thank Brazil's Ministry of Education for its support and collaboration in planning and coordinating the conference. We anticipate that the 2018 conferences at Yale will become catalysts for increased participation among many institutions on the topic of Brazil. Planning is already underway to continue similar conferences and collaborations on studies of Brazil into the future. 
Click here to view a gallery of photos from the conference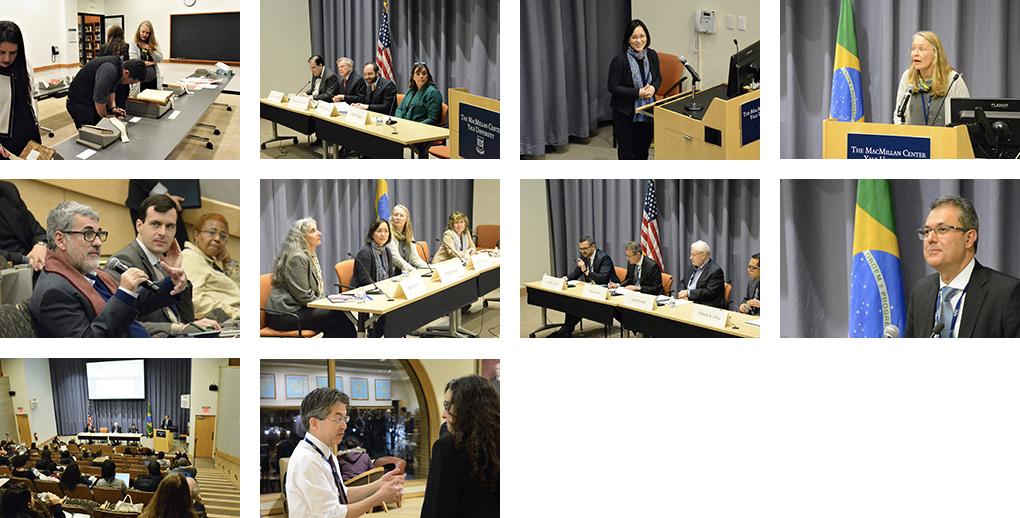 ---
Written by Claire Thomas, CLAIS Student Program Assistant.